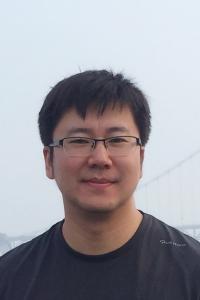 地址
上海市浦东新区秀浦路99号,中国科学技术大学上海研究院,201315
个人简介
曹原,男,中国科学技术大学副研究员,2012年获中国科学技术大学理学博士学位。研究领域为自由空间量子通信与量子物理基本问题实验研究,近期主要感兴趣的研究方向包括:新型量子纠缠源,自由空间信道中的量子光干涉,量子光三维成像等。相关研究成果多次入选中国十大科技进展等评选,以第一作者身份完成的基于量子Zeno效应实现反事实直接量子通信的相关工作入选了英国物理学会旗下网站《Physics World》评选的2017年度世界十大物理学突破。曾任墨子号量子科学实验卫星量子纠缠源分系统副主任设计师;曾获量子信息与量子科技前沿协同创新中心墨子杰出博士后称号(2015年);中国科学院青年创新促进会会员(2018年);中国电子学会量子信息分会委员。
Ultra-Low-Noise Balanced Detectors for Optical Time-Domain Measurements.

IEEE Transactions on Nuclear Science

66,

1048-1055

(2019).

Bell Test over Extremely High-Loss Channels: Towards Distributing Entangled Photon Pairs between Earth and the Moon.

Physical Review Letters

120,

140405

(2018).

Free-space quantum key distribution in urban daylight with the SPGD algorithm control of a deformable mirror.

Optics Express

26,

18897

(2018).

High-Speed Device-Independent Quantum Random Number Generation without a Detection Loophole.

Physical Review Letters

120,

010503

(2018).

Satellite-Relayed Intercontinental Quantum Network.

Physical Review Letters

120,

030501

(2018).

Direct counterfactual communication via quantum Zeno effect.

Proceedings of the National Academy of Sciences of the United States of America

114,

4920-4924

(2017).

Experimental free-space quantum key distribution with efficient error correction.

Optics Express

25,

10716

(2017).

Protecting entanglement from finite-temperature thermal noise via weak measurement and quantum measurement reversal.

Physical Review A

95,

042342

(2017).

Random Number Generation with Cosmic Photons.

Physical Review Letters

118,

140402

(2017).

Satellite-based entanglement distribution over 1200 kilometers.

Science

356,

1140-1144

(2017).