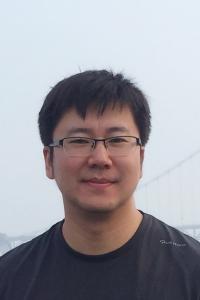 Email
yuancao@ustc.edu.cn
Address
No.99 Xiupu Road, Pudong District, Shanghai, China
Introduction
Cao Yuan, male, born in August 1983.
Obtained a doctorate in November 2012 at the University of Science and Technology of China and in the same year in the school began postdoctoral research work. In 2016, I became an associate researcher. Mainly engaged in the experimental research on free-space quantum communication and spaceborne high brightness quantum entangled source. Recent major interest in the direction of new technology of quantum optics, quantum entanglement source, and the fundamental issue of quantum mechanics.
Long-Distance Free-Space Measurement-Device-Independent Quantum Key Distribution.

Physical Review Letters

125,

260503

(2020).

Entanglement-based secure quantum cryptography over 1,120 kilometres.

Nature

582,

501-505

(2020).

Single-photon computational 3D imaging at 45 km.

Photonics Research

8,

1532

(2020).

Super-resolution single-photon imaging at 8.2 kilometers.

Optics express

28,

4076-4087

(2020).

Ultra-Low-Noise Balanced Detectors for Optical Time-Domain Measurements.

IEEE Transactions on Nuclear Science

66,

1048-1055

(2019).

Satellite-Relayed Intercontinental Quantum Network.

Physical Review Letters

120,

030501

(2018).

Bell Test over Extremely High-Loss Channels: Towards Distributing Entangled Photon Pairs between Earth and the Moon.

Physical Review Letters

120,

140405

(2018).

Free-space quantum key distribution in urban daylight with the SPGD algorithm control of a deformable mirror.

Optics Express

26,

18897

(2018).

High-Speed Device-Independent Quantum Random Number Generation without a Detection Loophole.

Physical Review Letters

120,

010503

(2018).

Direct counterfactual communication via quantum Zeno effect.

Proceedings of the National Academy of Sciences of the United States of America

114,

4920-4924

(2017).