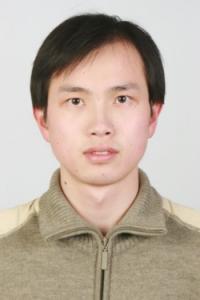 邮件
liyuhuai@mail.ustc.edu.cn
地址
上海市浦东新区秀浦路99号,中国科学技术大学上海研究院,201315
Experimental Quantum Switching for Exponentially Superior Quantum Communication Complexity.

Physical Review Letters

122,

120504

(2019).

Bell Test over Extremely High-Loss Channels: Towards Distributing Entangled Photon Pairs between Earth and the Moon.

Physical Review Letters

120,

140405

(2018).

High-Speed Device-Independent Quantum Random Number Generation without a Detection Loophole.

Physical Review Letters

120,

010503

(2018).

Direct counterfactual communication via quantum Zeno effect.

Proceedings of the National Academy of Sciences of the United States of America

114,

4920-4924

(2017).

High-efficiency multiphoton boson sampling.

Nature Photonics

1-5

(2017).

doi:10.1038/nphoton.2017.63

Protecting entanglement from finite-temperature thermal noise via weak measurement and quantum measurement reversal.

Physical Review A

95,

042342

(2017).

Satellite-based entanglement distribution over 1200 kilometers.

Science

356,

1140-1144

(2017).

Experimental round-robin differential phase-shift quantum key distribution.

Physical Review A

93,

030302

(2016).

Experimental Unconditionally Secure Bit Commitment.

Physical Review Letters

112,

010504

(2014).

Entanglement-based quantum key distribution with biased basis choice via free space.

Optics Express

21,

27260-27268

(2013).