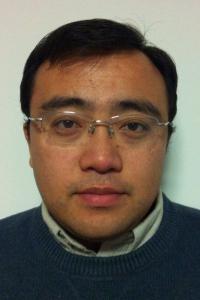 Email
qiangzh@ustc.edu.cn
Address
No.99 Xiupu Road, Pudong District, Shanghai, China
Entanglement of two quantum memories via fibres over dozens of kilometres.

Nature

578,

240-245

(2020).

Compact all-fiber polarization-independent up-conversion single-photon detector.

Optics Communications

(2019).

Error-Disturbance Trade-off in Sequential Quantum Measurements.

Physical Review Letters

122,

090404

(2019).

Experimental demonstration of non-bilocality with truly independent sources and strict locality constraints.

Nature Photonics

(2019).

at

Experimental measurement-dependent local Bell test with human free will.

Physical Review A

99,

022115

(2019).

Experimental Quantum Switching for Exponentially Superior Quantum Communication Complexity.

Physical Review Letters

122,

120504

(2019).

LED-based fiber quantum key distribution : toward low-cost applications.

Photonics Research

7,

(2019).

Quantum Coherence Witness with Untrusted Measurement Devices.

Physical Review Letters

123,

90502

(2019).

Remote Blind State Preparation with Weak Coherent Pulses in the Field.

PHYSICAL REVIEW LETTERS

100503,

1-6

(2019).

Device-independent quantum random-number generation.

Nature

3,

(2018).