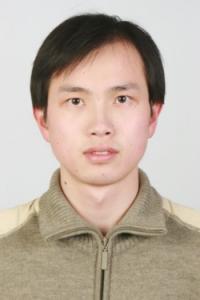 Email
liyuhuai@mail.ustc.edu.cn
Address
No.99 Xiupu Road, Pudong District, Shanghai, China
Single-photon computational 3D imaging at 45 km.

Photonics Research

8,

1532

(2020).

Experimental Quantum Switching for Exponentially Superior Quantum Communication Complexity.

Physical Review Letters

122,

120504

(2019).

Active Phase Stabilization for the Interferometer With 128 Actively Selectable Paths.

IEEE TRANSACTIONS ON NUCLEAR SCIENCE

66,

1076-1080

(2019).

Quantum Interference between Light Sources Separated by 150 Million Kilometers.

PHYSICAL REVIEW LETTERS

080401,

1-7

(2019).

Bell Test over Extremely High-Loss Channels: Towards Distributing Entangled Photon Pairs between Earth and the Moon.

Physical Review Letters

120,

140405

(2018).

High-Speed Device-Independent Quantum Random Number Generation without a Detection Loophole.

Physical Review Letters

120,

010503

(2018).

Direct counterfactual communication via quantum Zeno effect.

Proceedings of the National Academy of Sciences of the United States of America

114,

4920-4924

(2017).

High-efficiency multiphoton boson sampling.

Nature Photonics

1-5

(2017).

doi:10.1038/nphoton.2017.63

Protecting entanglement from finite-temperature thermal noise via weak measurement and quantum measurement reversal.

Physical Review A

95,

042342

(2017).

Satellite-to-Ground Entanglement-Based Quantum Key Distribution.

Physical Review Letters

119,

200501

(2017).