Kejin Wei received the B.S. degree and Ph. D. from Beijing University of Posts and Telecommunications, Beijing, China, in 2011 and 2016, respectively. Now, he is a postdoctor in Shanghai Institute for Advanced Studies, University of Science and Technology of China. His current research interest lies in quantum communication, quantum cryptography, quantum random number generation, quantum secret sharing, multi-photon quantum interference.
Luo-Kan Chen was graduated from University of Science and Technology of China with a Bachelor's degree in 2009. After that, he got the test waiver admission for the postgraduate degree and received a Doctor of Philosophy in 2015. During his PhD's studies, his researches were once published in Nature. Photonics, Physical Review Letters, Optica, Applied Physics Letters and Optics Express. Owing to his performance, he was rewarded the Micius outstanding Graduates and Post-Doctors Awards, the Qiu Shi Graduate Student Scholarship.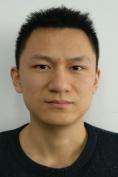 Yang Li, male, born in January 1991, postdoctoral researcher in Hefei National Laboratory for Physical Sciences at the Microscale. He has gotten Bachelor of Science degree in 2011 and Doctor of Engineering degree in 2016 from University of Science and Technology of China (USTC) respectively, and has won USTC Guanghua scholarship, CAS Centre for Excellence in Quantum Information and Quantum Physics outstanding graduate scholarship (First Prize) and CAS Zhu Liyuehua excellent doctoral student scholarship, etc.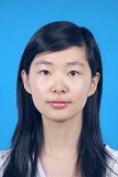 Xu, Ping.
Female. Born in July 1987.
Education and research experience:
2002-2006
B.S., Special Class for the Gifted Young, Univ. of Sci. & Tech. of China
2006-2012
Ph.D., Hefei National Laboratory for Physical Sciences at the Microscale, Univ. of Sci. & Tech. of China
2012-
Postdoctor, Univ. of Sci. & Tech. of China
Research direction:
1. Free space quantum communication
2. Multi-photon quantum entanglement