2016-08-18
Physicist from the USTC drives mission to make country a world leader in communications technology.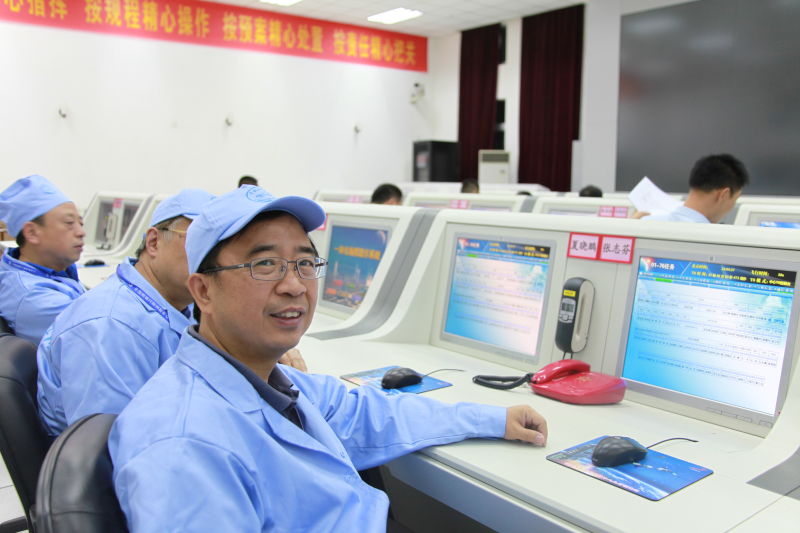 Pan Jianwei the chief scientist for the satellite project, at the Jiuquan Satellite Launch Center. Provied to China Daily 
China took a huge step toward building a space-based quantum communication network that would be virtually uncrackable when it launched Micius, the world's first quantum experiment satellite, on Aug 16.
The 640-kilogram satellite will serve multiple scientific purposes, including the testing of the technology that distributes quantum keys, which can be used to encrypt or decrypt data, between ground and space.
In the following three months, the satellite will undergo a series of tests before scientific experiments are conducted in the coming two years.
At the heart of this latest development are the scientists from the University of Science and Technology of China (USTC), which is based in Hefei, the capital city of East China's Anhui province. They are led by Pan Jianwei, the top physicist at USTC and the chief scientist for the quantum satellite project.
Pan told media after the launch that "once the tests and experiments prove successful, quantum communications technology will start to be adopted in some business sectors such as the finance and banking industries."
It is widely believed that the successful launch of the satellite will significantly consolidate China's leading role in quantum technology in the world.
A trailblazer
Research on quantum communication started in some of the world powers decades ago. While this technology is a relatively recent development in China, it has nonetheless achieved rapid progress since Pan started to build his team and lab in USTC in 2001.
Born in 1970, Pan obtained his bachelor's degree and master's degree from USTC in 1992 and 1995 respectively. Obsessed with quantum paradoxes, Pan decided to leave the country to expand his knowledge in this field as he could not find a suitable experimental quantum physics lab in China.
In 1996, Pan headed to Austria and studied in the University of Innsbruck as well as Vienna University where he obtained his PhD in 1999.
Pan's PhD adviser was the famous Austrian physicist Anton Zeilinger, who by the mid-1990s had set up his own quantum lab at the University of Innsbruck.
Though he was just a graduate student, Pan already harbored big dreams in this field. At the first meeting between the two, Pan told Zeilinger that his dream was to build a world-leading lab in China, according to a report by scientific journal Nature.
In 2001, when he was in his early thirties, Pan returned to China and was recruited by USTC where he would set up China's first lab for manipulating the quantum properties of photons.
Because there was considerable recognition for the potential of quantum-based technologies at that time, the project managed to attract financial support from the Chinese Academy of Sciences and the National Natural Science Foundation of China. Pan said this was also partly due to the fact that China's economy was growing at a pace never seen before since the beginning of the century.
The lab later become known as the Division of Quantum Physics and Quantum Information of Hefei National Laboratory for Physical Sciences at the Microscale. It is the second national laboratory of such a level that is based in USTC.
The facility has since become a magnet for young scientists, attracting dozens of the country's most prominent quantum physicists. One of these individuals is Lu Chaoyang, who was singled out by Nature in June as one of the top 10 stars in China's science industry.
The 33-year-old physicist is known for his work on quantum entanglement, in which the quantum states of different particles are linked regardless of how far apart they are.
Lu followed a similar education path as Pan. He got his bachelor's and master's degrees in USTC before moving overseas to further his studies.
"It was Pan who encouraged Lu to do his PhD work at the University of Cambridge and convinced him to return to China with the promise that the government is investing heavily in quantum information technologies, and that bright young physicists could focus on research rather than securing funding," stated a report in Nature.
Rapid development
In 2003, Pan proposed the Micius satellite mission. Six years later, Pan and his team became the first in the world to put quantum communications technology to work outside of a laboratory.
In October 2009, Pan's team built a secure network for exchanging information among government officials and had in 2010 achieved quantum teleportation over a distance of 16 km using a free-space channel running along the Great Wall.
In 2011, the Chinese science and technology authorities approved the quantum satellite project proposed by Pan. That same year, he became the youngest academician at the Chinese Academy of Sciences, China's top science and technology body.
"He almost single-handedly pushed this project through and put China on the quantum map," said Chen Yuao, 35, a member of Pan's team at USTC.
In 2012, the group of USTC scientists broke their own record by performing quantum teleportation and entanglement distribution over a distance of over 100 km using a free-space channel in Qinghai province. The team also managed to complete a pilot quantum communications network in Hefei that same year.
The network, which cost the Hefei government 60 million yuan ($9 million), linked 40 telephones and 16 video cameras installed at city government agencies, military units, financial institutions and health care offices.
Two years later, Pan's team established a similar civilian network which connects some 90 users in Jinan, the provincial capital of East China's Shandong province. Pan said that the existing networks in the two cities would eventually be connected to the quantum backbone that connects Beijing and Shanghai, which will be completed later this year.
Quantum backbone to be done this year
The Beijing-Shanghai backbone network, the world's first secure quantum communication backbone network, will be operational later this year, according to China's scientists.
The 2,000 km quantum backbone is a stretch of high quality optical fibre that enables the exchange of quantum security keys. Quantum key technology boasts ultra-high security as a photon can be neither separated nor duplicated, so it is impossible to wiretap or intercept the information transmitting through it.
Moreover, it has the ability to inform the two communicating users of the presence of any third party trying to eavesdrop. At the same time, the information being intercepted would "collapse"or self-destruct.
According to Pan Jianwei, the leader of the quantum communication satellite and the quantum backbone projects, this backbone marks the start of a quantum network that may ultimately result in a worldwide quantum internet, and will be used in the fields of finance, electronics and government affairs.
Pan said the backbone network will be used in the fields of finance, electronics and government affairs.
Who is Micius?
Also called Mozi in Chinese, Micius was a prominent Chinese philosopher and scientist from the fifth century BC. He is widely known as the person who had more than 2,000 years ago discovered that light travels in straight lines. Micius was also likely the first person to record an image with a pinhole.
"Just like the Galileo satellites and Kepler telescopes, we used the name of a famous Chinese scientist for our first quantum satellite. We hope this will promote and boost confidence in Chinese culture," said Pan Jianwei, quantum communication satellite project chief scientist from the University of Science and Technology of China.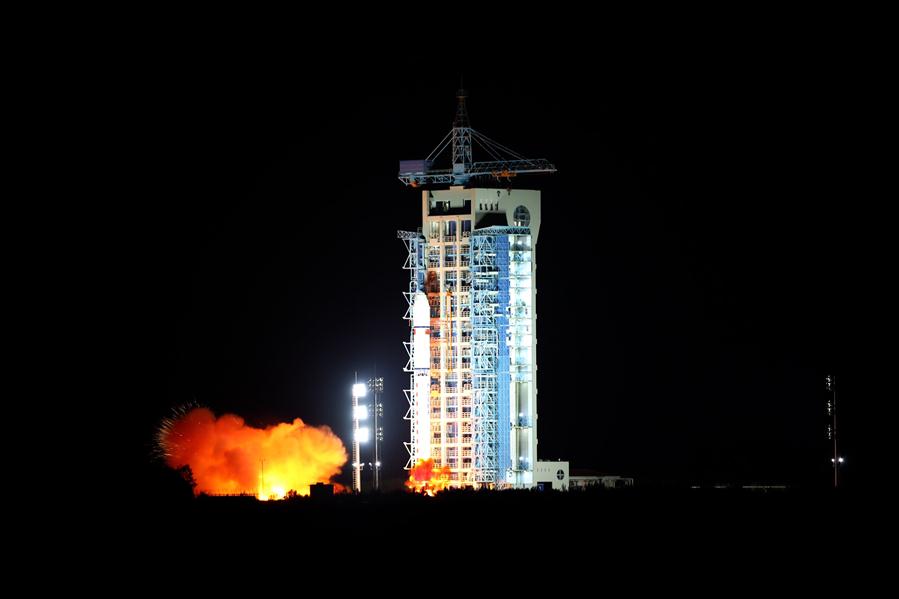 2016-08-26 http://usa.chinadaily.com.cn/epaper/2016-08/26/content_26628045.htm
Some relative link:
2016-8-16 http://english.cntv.cn/2016/08/16/VIDEXKlwy3Aisdd538kqA65C160816.shtml
Dialogue 08/17/2016 Quantum satellite launch 28'11''
http://english.cntv.cn/2016/08/18/VIDErjZ8uvfQpxdS6jlSml2D160818.shtml
World Insight  China quantum satellite: The future of transport 39'  http://english.cntv.cn/2016/08/17/VIDEjzkokOxTT56pUjicC5Bo160817.shtml