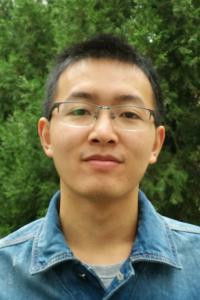 Email
cs94@mail.ustc.edu.cn
Address
University of Science & Technology of China, 96 Jin Zhai Rd., Hefei,230026, Anhui, China
Boson Sampling with 20 Input Photons and a 60-Mode Interferometer in a 1014 -Dimensional Hilbert Space.

Physical Review Letters

123,

250503

(2019).

Coherently driving a single quantum two-level system with dichromatic laser pulses.

Nature Physics

(2019).

Towards optimal single-photon sources from polarized microcavities.

Nature Photonics

(2019).

doi:10.1038/s41566-019-0494-3

Near-Transform-Limited Single Photons from an Efficient Solid-State Quantum Emitter.

Physical Review Letters

116,

213601

(2016).