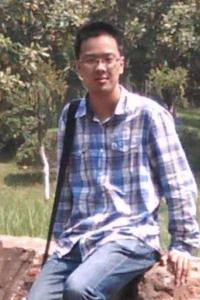 Email
lyh2012@mail.ustc.edu.cn
Address
安徽省合肥市包河区金寨路96号,中国科学技术大学理化楼,230026
Experimental demonstration of quantum pigeonhole paradox.

Proceedings of the National Academy of Sciences

116,

1549-1552

(2019).

18-Qubit Entanglement with Six Photons Three Degrees of Freedom.

Physical Review Letters

120,

260502

(2018).

Demonstration of topological data analysis on a quantum processor.

Optica

5,

193

(2018).

Observation of Topologically Protected Edge States in a Photonic Two-Dimensional Quantum Walk.

Physical Review Letters

121,

100502

(2018).