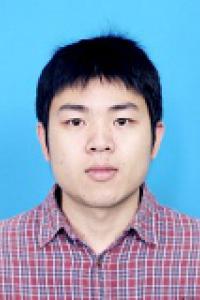 Email
majianhq@ustc.edu.cn
Address
Hefei National Laboratory for Physical Science at the Microscale, University of Science & Technology of China, 96 Jin Zhai Rd., Hefei,230026, Anhui, China
Introduction
I am interested in designing and fabricating single photon avalanche diodes(SPADs), by optimizing the structure of single photon avalanche diodes and processes of fabricating, we can improve the performance of SPADs. Also I am interested in quantum key distribution and quantum computation.
Design considerations of high-performance InGaAs/InP single-photon avalanche diodes for quantum key distribution.

Applied Optics

55,

7497-7502

(2016).

Simulation of a high-efficiency and low-jitter nanostructured silicon single-photon avalanche diode.

Optica

2,

974-979

(2015).

Fully integrated InGaAs/InP single-photon detector module with gigahertz sine wave gating.

Review of Scientific Instruments

83,

083111

(2012).